News
comes of the death last week in Crozet Virginia of Frances Güterbock
Frances Guterbock (nee Franziska Hellmann) passed peacefully from this life on Sunday, January 19, 2014, at the Lodge at Old Trail in Crozet, where she spent her last year. She was born in Würzburg, Germany on September 3, 1919, the eldest of three sisters (Erika and Miriam). Her family moved to Turkey in 1936. There she met and married her husband of sixty years, Professor Hans Gustav Güterbock, and bore two sons, Walter and Thomas. They emigrated to Chicago in 1949. She earned a BA from The American College for Girls in Istanbul and a BA in music education from The Chicago Musical College. She lived a long and full life, devoted to family, to music, to literature, to support of her husband's work, to the arts, to teaching, and to her many friends in Hyde Park and around the world...
In lieu of flowers, the family requests that donations be made in Frances's memory to the Chicago Hittite Dictionary, The Oriental Institute, 1155 East 58th Street, Chicago, IL 60637, or to the University of Chicago Service League, c/o Dianne Luhmann, 5000 S East End #D14, Chicago, IL 60615

.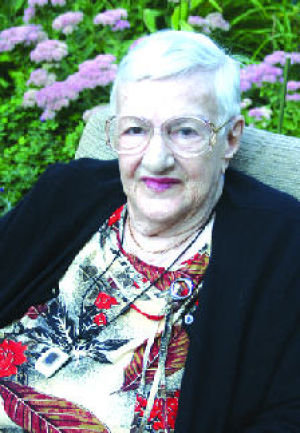 The Biographical Memoir of her husband Hans Gustav Güterbock, published in the Proceedings of the American Philosophical Society, Vol, 146, No. 3 (September 2002) includes the following paragraph:
An additional bond that linked him not only with his wife, Frances, an accomplished singer and pianist, but also to his teacher, Benno Landsberger, was music. He enjoyed concerts and had subscriptions to the Chicago Symphony Orchestra and the Lyric Opera, and there was always music-making in his house, as when Frances and Landsberger played four hands. His musical bent led him to interpret several Babylonian texts dealing with the tuning of the harp, and to identify this notation in a Hurrian song, a rendition of which was volunteered by Frances Güterbock.
I believe she is the last of the generation of refugees from Germany who landed at the Oriental Institute in the middle of the 20th century with the assistance of
Thorkild Jacobsen.
She was a delightful woman and it was a honour to have known her.